Who We Are
Decknics have been involved with Sales, Repair & Servicing Technics Turntables for well over 20 years. In the early days, we started off predominately looking after hundreds of Night Club installations and we quickly gained a reputation for being the go-to-guys for anything Technics Turntable related!
Fast Forward to modern day and a sister company, DECKNICS was born which enables us to really focus and niche down on Technics Turntables with the primary focus on offering the best service and expertise to our customers.
We specialise and support the following Technics Models:
Technics SL1200MK2, SL1200MK5, SL1200LTD, SL1200 GLD, SL1210MK2, SL1210M3D, SL1210MK5, SL1210M5G turntables.
From general turntable service and repair, to complete turntable refurbishment and customization, Decknics is here to assist.
We also Buy & Sell Technics Turntables.
At Decknics, we offer a fast and efficient professional service with a quick turnaround time.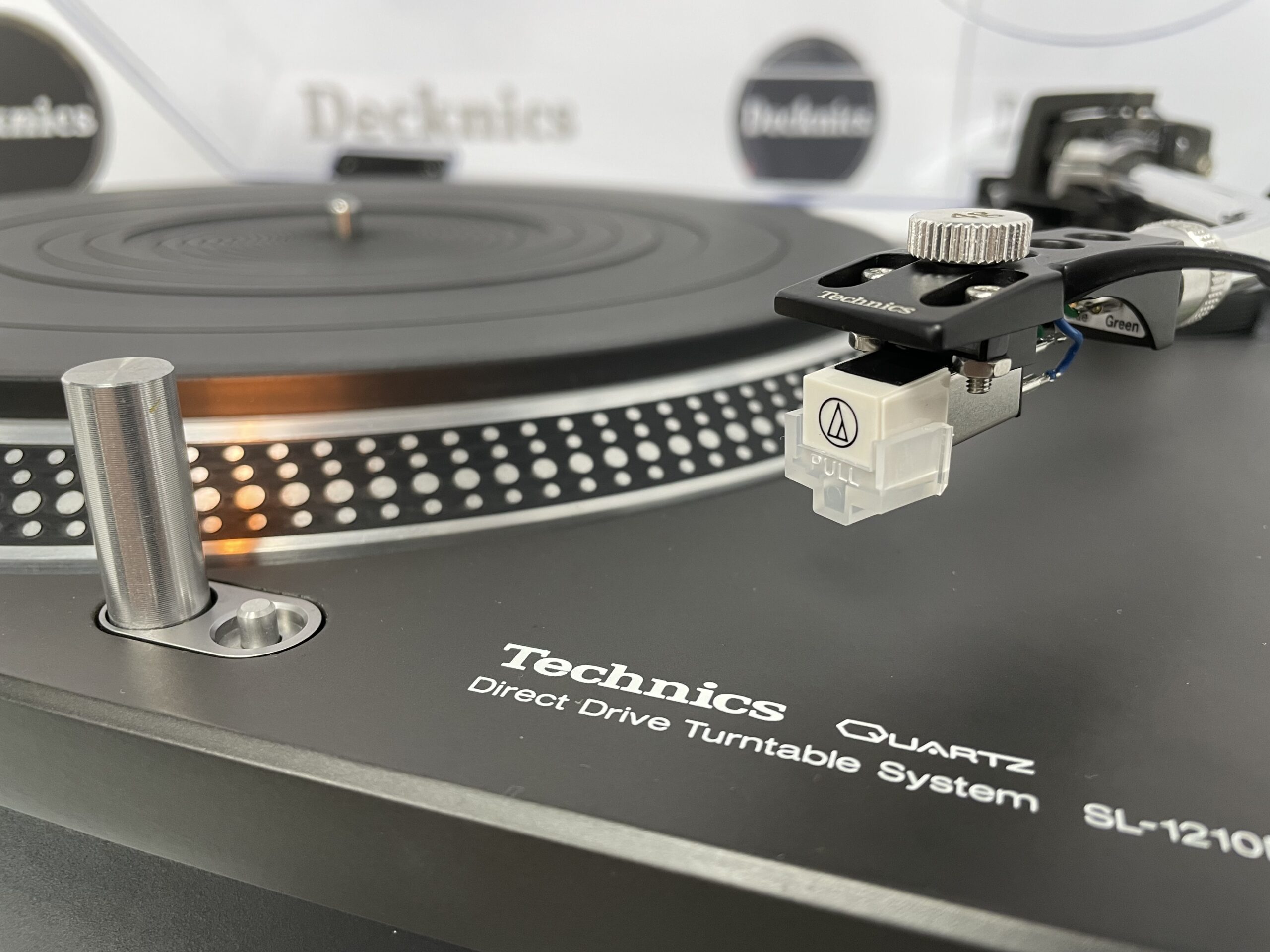 We have developed a range of turntable repair services and bespoke turntable modifications aimed at enhancing the performance, styling and feel of your Technics Turntables.
Serviced 2x technics 1200s mk5's after a bodged service elsewhere. Decknics had them up and running in tip top shape in really good time. Service was super helpful, friendly and reliable. Always makes your heart skip a beat when your turntables are out of sight but Decknics kept me informed every step of the way and made the process super streamlined and easy.
Highly recommended and a big thumbs up.
Johnny Mikes
Kent
I had my two year old break my arm of the techniques 12/10 and thought my life was over. I discovered that Lee could not only repair but service, and replace with near to new parts which has made my old deck better than I've had it beforehand. Really would recommend Lee to sort out your deck, so happy with the quality of the work
Andy Pattinson
London
I can highly recommend Decknics after a great service. I had all my questions answered and problems solved when handing my precious decks over to the technicians. I will now be servicing my 1210s more regularly to save my frustration when tweaks are needed.
Oliver Drake
Staines
Nice easy sale to Decknics. No haggling, quick payment, Lee sent a private courier as promised. Would recommend.
Leigh Oliver
Burrow-In-Furness
Lee has done an amazing job on my 30 year old SL1200s. Full service, new pitch controllers, new phono leads, new cartridges and more. All turned around in a week for a great price. Couldn't be happier. Cheers
Matthew Durbin
London
There was a problem with one of my turntables where the platter was spinning very erratically. I booked it in with Decknics and a few days later it was repaired and cleaned, working perfectly. The cost was also less than I had budgeted for.
Jordan Dausvilli
London
I purchased a quality used SL1210MK2 from Decknics and I had dealt with Lee who was a pleasure to deal with from start to finish. Even a few weeks after purchasing, I had a few set up questions and I was replied to instantly with detailed instructions. Couldn't be happier.
Simon Kleboe
Surrey